Torsten Torpe on Legal Tech Innovation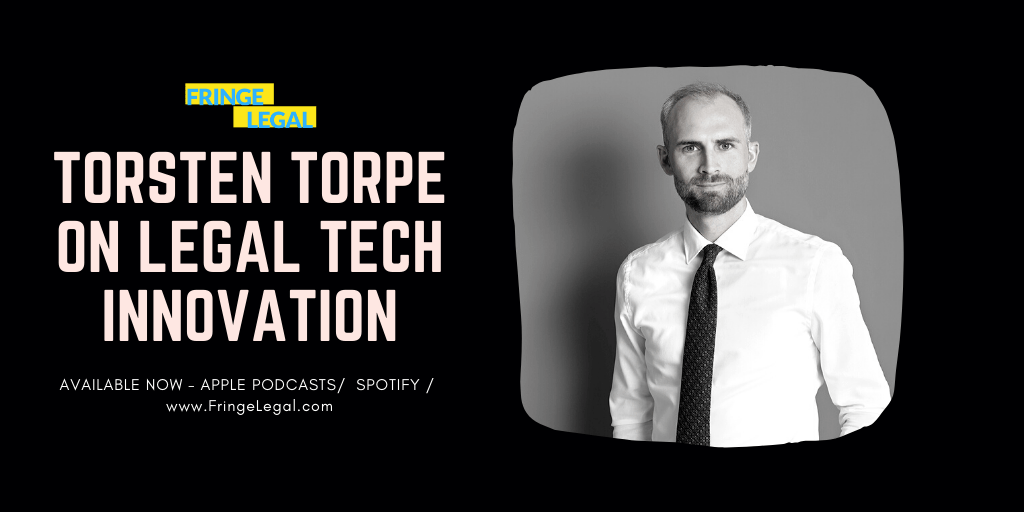 In 2015, Torsten joined the M&A Corporate department of the international law firm of Bech-Bruun as a project coordinator. Not long afterward, Torsten got involved in the development of Bech-Bruun's legal tech projects and, for the past few years, has been one of the driving forces behind the implementation of AI and document automation software across the organization. In January 2019, Bech-Bruun launched its 2022 Strategy and this involved Torsten being appointed Head of Legal Tech Innovation and in charge of developing and implementing new innovative services and products in collaboration with clients and the rest of Bech-Bruun's organization.
SUBSCRIBE AND REVIEW:  iTunes // Spotify // Pocket Casts // Stitcher
This is not just about selling products. This is about how can we serve the client in the best way possible. Taking their strategic direction into account, but also ours, and actually building that close collaboration around a legal tech.
During the episode we discuss:
How Torsten went from project management coordinator for the M&A team to head of legal tech innovation
What does this specialist role of legal tech coordinator entail
How Torsten's role is entangled with what the CIO does as well as the head of business development
How the firm manages a pipeline of ideas and uses this to plan against a 6, 12 and 36-month technology strategy
Why Bech Brunn bought dot legal
An example of a project that was on the firms' development/idea pipeline and brought to fruition
What are the benefits of the key accounts management program that the firms' clients get from them
Another aspect of the job is actually to insource, as I said, the ideas from the clients and really trying to develop the ideas both with the clients but also with the lawyers.

And then we have a selection process where we actually take these ideas, cultivate them, and figure out: is it a viable product? Can we make it work? Can we put it into operation and actually sell it to the clients? Can we, conceptualize it? Can we make, revenue?. from this offering? And this is really in close collaboration with our head of business development and also our CIO.

Because I can only take part of it, and when it goes to sales and marketing and into operations, it's really important for me to have the head of business development and his team pitch in with all the knowledge they have regarding conceptualizing and also putting it into operation.
Find Torsten on Bech-Bruun, LinkedIn, and Twitter