Fringe Legal #52: Differentiate to Win 🏆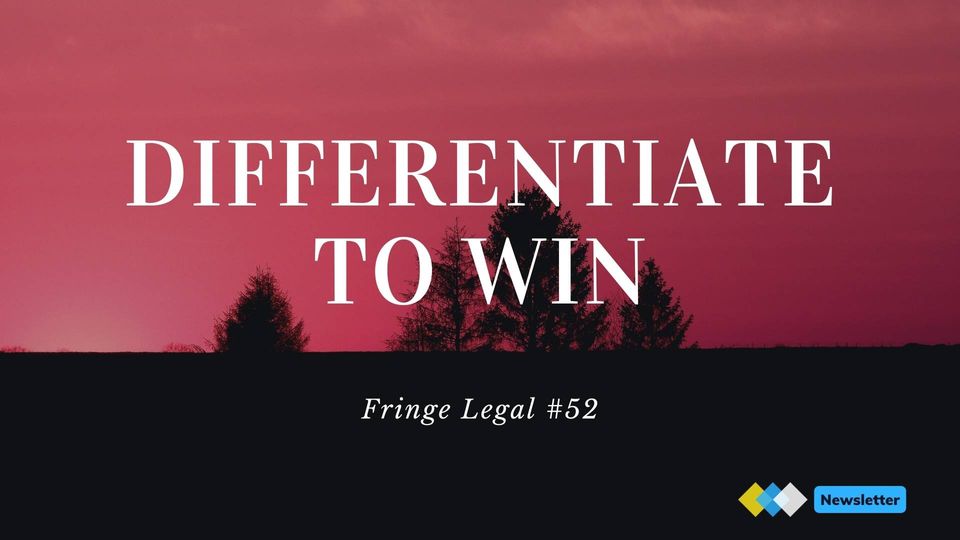 Snacks 🌮😋
Why should firms innovate?
At the end of June, I had the opportunity to moderate a session focusing on the future of law, presented to the corporate team of a G100 law firm.
Here is one of the pages from my notes I shared with the firm after the event:
The future of law is not about cheaper, better, faster systems. It is about identifying problems that your clients will want to be solved.
N.B. if you would like me to present at your firm, just get in touch.
Visualizing the relationship between data, information, knowledge, and wisdom.
Law Firm Business Development
Two quick reads from LawVision on BD:
Research can be a competitive advantage. Whether you are pitching for work as a law firm or pitching to a law firm, this is solid advice:
"Clients are busy. Firm lawyers are busy. Candidly, the vast quantities of information that can be produced is not desired nor digestible by busy lawyers on a sales or service team... Don't deliver unfiltered, raw data. Do the hard work to make it lawyer-ready, and actionable."
Differentiate to win. Highlight what makes you stand out:
"If the name on the letterhead or practice group is changed, is the message the same firm to firm? If so, more thought needs to be given as to how to best differentiate and be unique among the crowd."
How did you like this article?