Fringe Legal #53: what GCs want 🎧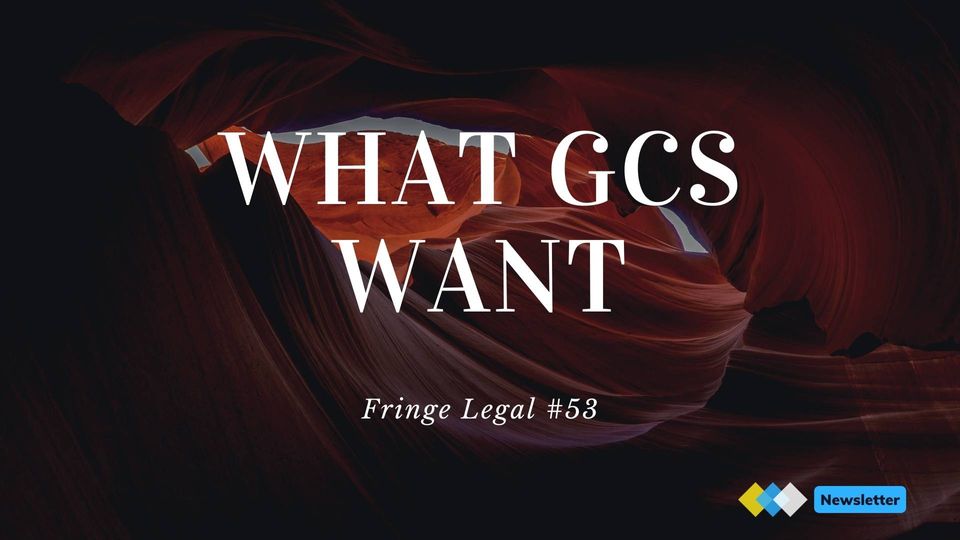 Snacks 🌮😋
What GCs want
Law firms and future of working - three perspectives
The incredible logistics of the Tokyo Olympics
What GCs want with Anna Lozynski
This week on the podcast, I spoke with Anna Lozynski, an award-winning executive general counsel & author turned Change Agent, Advisor, and Influencer.
In our conversation, Anna shares:
⚈ 3 specific things qualities that make a good law firm (proactivity, empathy, and better communication around budget management)
⚈ 3 skills and 4 characteristics of the next-gen lawyer
⚈ 3 buckets of transformation, and how to develop an innovators mindset
🎧 Listen to the full episode here
For in-house teams, Anna shares how to help make innovation/transformation projects a priority; for law firms, Anna shares her views on how firms can work more effectively with their clients.
📔 I created an eBook from my notes - you can access it for free here [PDF]
Law firms and future of working - three perspectives
As countries previously in lockdown start slowly reopening, we can see how individuals and businesses react. I wanted to share three different perspectives I've come across:
Full flexibility: Cooley won't require lawyers to return to the office this year
Responsible return: Lowenstein Sandler will allow staff back to the office only if they are fully vaccinated
Driven by clients: clients have already started to weigh in the work arrangements of their outside counsel. A recent memo by the chief legal officer of Morgan Stanley drew support and criticism for encouraging firms to have employees return to the office.
The incredible logistics of the Tokyo Olympics
The 2020 Olympics are in full swing, and they are an incredible feat.
It takes seven years of careful planning and masterful execution to make the three-week period run as smoothly as possible.
If you ever wondered what happens behind the scenes leading up to the games, you will enjoy this video (YouTube) 📺.
How did you like this article?