Fringe Legal #56: how to delight your clients 💯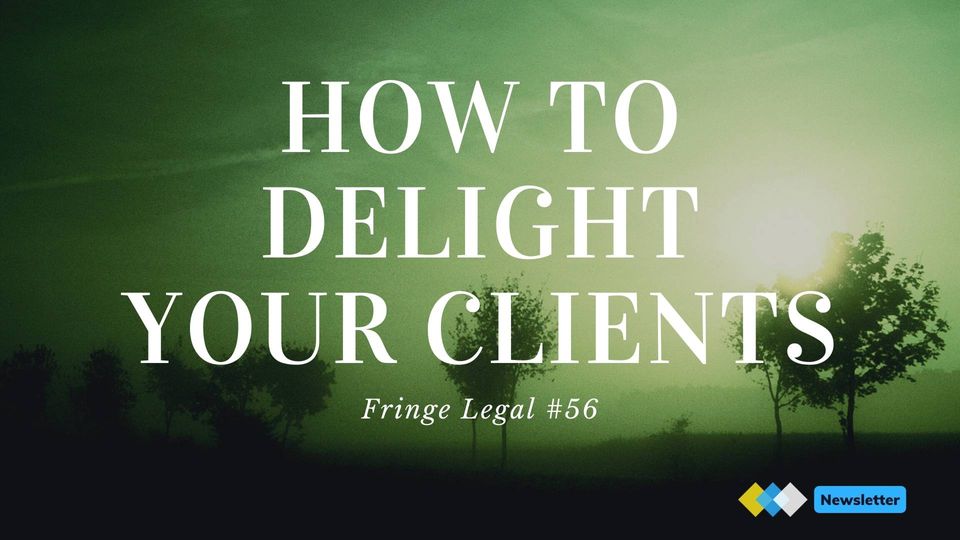 🎧 How to delight your clients with Julia Salasky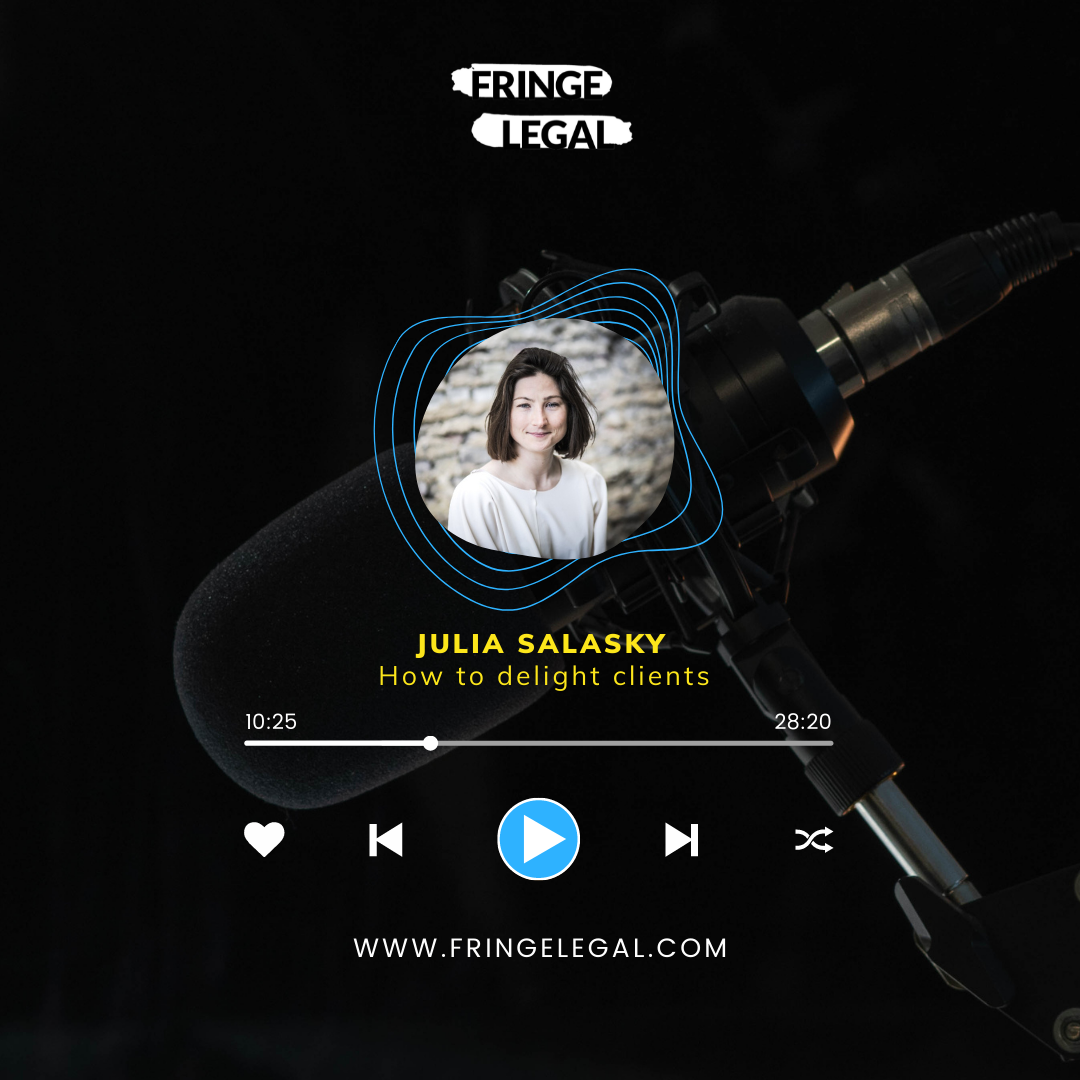 Over the podcast this week, I spoke with Julia Salasky, CEO of Legl - a modular workflow tool.
The eBook of takeaways is coming very soon, highlighting opportunities, ideas, and trends that Julia shared 🙃. In the meantime, here are some quotes to ponder as you listen to the episode (adjusted to be text friendly):
"Solving problems that are fundamental to the way lawyers work enables lawyers to focus on the work that highly skilled professionals that they are can do best. I don't have a view as to whether in five years or ten years or 25 years, you can train AI to do those jobs, but the work that lawyers do is so varied, so technical, and so human-centric that enabling them to do that work in a way that allows them to focus on the highest value piece. That is where there's a real opportunity in this space."
"a lot of firms don't know how different departments are performing against other departments. They don't know how many clients drop off in their onboarding flow. They don't know what time of day to clients do things, because then you can take all sorts of interesting actions, whether it's marketing or whether it's just knowing how long something takes to do on the client-side. All of these things become areas where you can create a better business foundation."
"We definitely focus on delighting our customers, and that is different. It's not a high bar because a lot of legal software is so old, and it's hard to evolve. That's actually, one of the things I love the most about this job is that customers love it because it's easy to use."
Listen to the full episode here
---
Jobsᵇᵉᵗᵃ 🧪
Now and then, I come across roles that might interest the Fringe Legal community. If your team has an interesting position you want to promote, reply to this email and let me know.
Bird & Bird
My friends at Bird & Bird shared several awesome opportunities open to supporting the firm's growth.
One that looks interesting is Senior International BD Manager - Markets & Business Relationships - I'm told the role can be internationally based. I know some folks in the M&DB team, and they are great individuals.
Litera
In my day job, I lead a wonderful team that focuses on helping law firms solve problems utilizing technology. We are looking for an Account Executive to join us to sell the full suite of Litera's solutions to the North America large law segment.
If this piques your interest then get in touch with me directly. (Full disclosure: I work at Litera, and this is a role to join my team).
---
Making technology decisions in times of uncertainty

The Sep/Oct issue of AALL Spectrum had a great article penned by Leigh Snider, Legal Process Engineer Manager at Baker Hostetler.
I say 'great' because, though it's a short read, I highlighted plenty of passages that evoked a reaction.
@Leigh, if this newsletter finds its way to your inbox, you are most welcome to come on the podcast and we can explore the ideas further.
My takeaways
Businesses know that investment in technology is critical, but funding doesn't always come easy. One missing link is that technology strategies are not always designed purposefully to drive the broader strategic objectives.
Get specific with the strategy so that the business can realize a return on investment, and map out a path to get there. (For complex projects, it will not be from day 1.)
Maximizing value, minimizing risk, and driving efficiency are all great, but how will you execute on these?
---
Parting thought: falling in love with problems.
Not all problems are bad problems. You want to have good problems in life - those which you wake up excited to solve.
With good problems, you are motivated, excited, and even when it's not easy, you run towards them.
Want to say 'hello'? Find me on LinkedIn.