Fringe Legal #57: Skill up 💪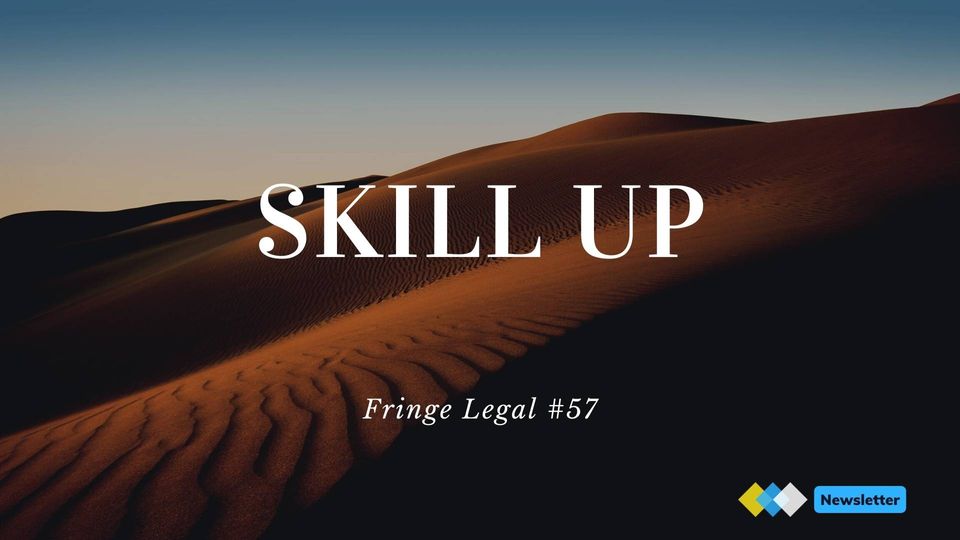 This issue is a long read with reflections on my discussion with Dr. Heidi Gardner on how legal professionals can collaborate in a smarter way to increase profits. Grab a cup of coffee and get scrolling 🔽
(Oh and Fringe Legal 2.0 is coming soon. More soon)
💪 SKILLS 2022
The awesome Strategic Knowledge Innovation Legal Leaders Summit is back and will be held virtually on Jan 13, 2022.
If you are an innovation or KM leader or someone who plays those roles then make sure to register. Here's a bit about the event:
The Showcase is a mixture of rapid-fire presentations and strategic discussions that highlight the latest trends, developments, successes and failures in the legal sector.
As an aside, if you are in a law firm or legal department and want to partner up to co-present with me please let me know. Applications for presenters are due by Oct 4.
Find out more and register at https://skills.law/
📸 Quick tip: better profile photos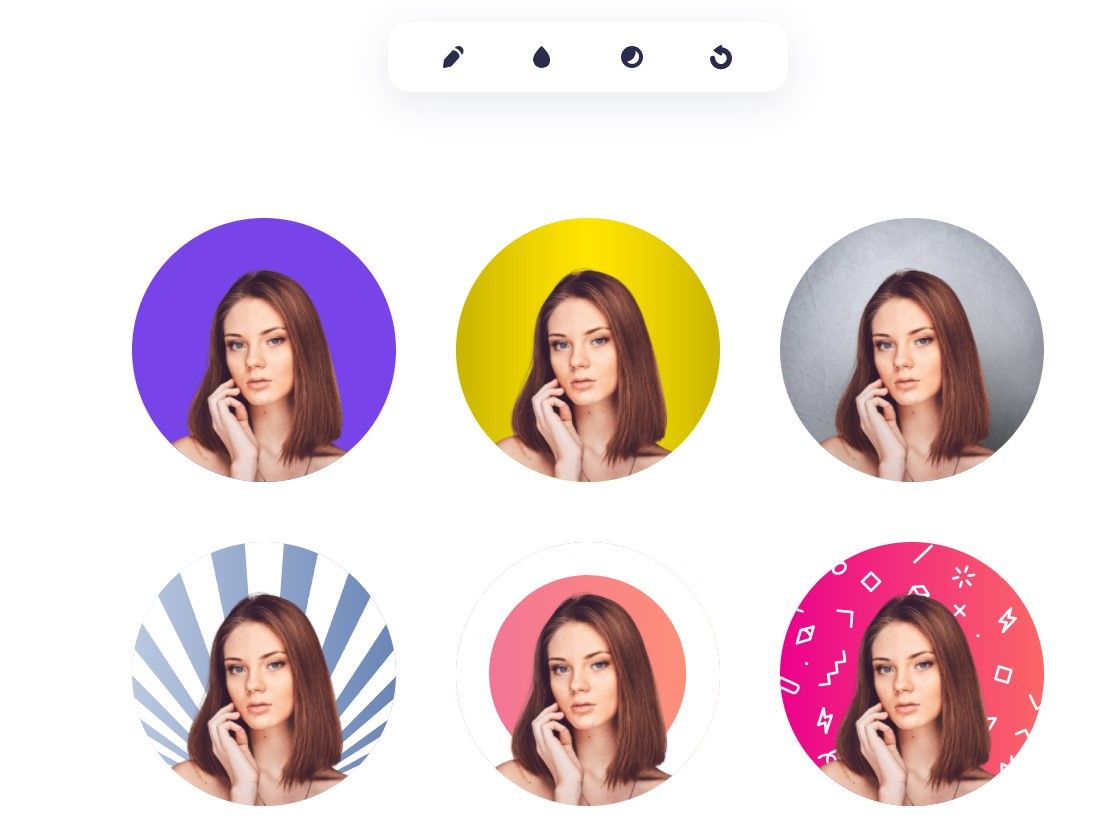 If you are looking to freshen up your social media profile then try PFPMaker. It's a free web-based tool, where you simply upload a photo. It removes the (busy) background and allows you to replace it with a solid color or pattern.
---
Smart collaboration for lawyers and law firms with Dr. Heidi Gardner
A few months ago, Heidi ran a poll on LinkedIn asking the best way for external advisors can add strategic value. It has responses from 400+ Executive Level Leaders, and overwhelmingly  "industry-specific insights" stood out as the single most important factor for their outside providers.
The report Gardner & Co. produced notes:
"the key is a sector-based "smart" collaborative approach. A clear strategy, structures that support it, and the culture and leaders that can help deliver it. It also requires people across your organization to have the right mindset and behaviors that fuel smart collaboration."
I spoke with Heidi a few months back on the topic of smart collaboration and have included the insights here.
But first a quick introduction for those not familiar with  Heidi - she is a distinguished fellow and lecturer at Harvard Law School, author of Washington Post's best-seller, Smart Collaboration: How Professionals and Their Firms Succeed by Breaking Down Silos. In the book, she explores how firms can earn higher margins, inspire greater client loyalty, and attract and retain the best legal talent using smart collaboration.
Prior to academia, Heidi worked at McKinsey for half a decade. She is one of the foremost authorities on smart collaboration for lawyers and legal teams. In our conversation, we dig into what this means for your practice and how you can use it to improve client service and prepare your team for the future.
Let's continue...
What is smart collaboration?
As the legal field continues to evolve, lawyers must solve increasingly complex problems and provide comprehensive solutions to address client needs. To meet clients' demands for cross-discipline and cross-sector service, organizations have developed a way of working that requires lawyers to collaborate across organizational silos. This, in essence, is smart collaboration.
Heidi's research team has studied smart collaboration at Harvard for over a decade. Her dissertation focused on client service teams and professional firms. This led her to the question of how teams can utilize their members' expertise to the fullest to create a strategic advantage for themselves.
Heidi has led teams made up of people from all different backgrounds. These include astrophysicists, professional musicians, army captains, and MBAs. In some instances, the team would do an effective job of bringing out each person's unique perspective. Other times, collaboration wasn't as strong as it could have been. This got Heidi thinking on how to optimize smart collaboration for lawyers to provide the best possible service to the client.
Getting people to work together isn't always an easy task. How do you get the head of corporate, the head of litigation, the head of tax, and the head of real estate to join forces to create an integrated client solution? It can become easy to get stuck in the mindset of looking at everything as an individual area's issue. The solution is to make sure you're coming up with a holistic approach that utilizes the right people and puts the client's needs first.
Approaching collaboration from a client-centered perspective
Smart collaboration must come from a client-centered perspective. Ask yourself what problem the client is trying to solve or what problem should they be solving. Once you've identified the problem, make sure to look at the systemic issues that are contributing to it, rather than just addressing symptoms.
Ask yourself what problem the client is trying to solve or what problem should they be solving. Once you've identified the problem, make sure to look at the systemic issues that are contributing to it, rather than just addressing symptoms.
Most client problems can be described using the acronym VUCA – volatile, uncertain, complex, and ambiguous. To solve a VUCA problem, you need to use a multi-disciplinary lens. Rather than thinking that you have all the answers, think about where the limits of your expertise lie. Then, look to see who on your team can bring a different perspective. Those different perspectives need to be integrated into a holistic tailored solution in order to solve more complicated VUCA problems.
Outcomes of collaboration
Building innovative legal teams through smart collaboration
In light of COVID and the newfound enlightenment around civil issues and systemic racial injustice, people are seeking out professionals who will open their eyes to new ideas. Some of those will come from within one's own industry, but oftentimes, innovation happens from different domains. Everyone who studies innovation – whether it be in the sciences or arts – understands that there aren't actually that many new ideas out there. True innovation comes from integrating existing bits of knowledge in new combinations.
"Innovation is both creativity and creativity applied. It requires a combination of more out-of-the-box ways of thinking and more literal, pragmatic thinking. By marrying these two, you can create something that's truly innovative." – Dr. Heidi K. Gardner
In addition to innovation, smart collaboration allows firms to attract, engage, and retain top legal talent. Talent is a critical differentiator for legal organizations these days, as it reduces costs due to turnover and creates a better experience for both the lawyer and client. Smart collaboration is a differentiator for firms, as well as a means to achieve these outcomes.
Solving client problems through smart collaboration
Smart collaboration allows you to think about client problems more proactively. Sometimes, the purpose of working in a more collaborative way is to help your clients with a problem they might not even know they have. The lawyers and firms who can identify these problems are the ones who will truly differentiate themselves from the pack.
Heidi's team conducted a research project with global law firm Hogan Lovells to demonstrate how collaboration can benefit clients. Amid the pandemic, some of their automotive clients wanted to shift production to ventilators to aid in the health crisis. Hogan Lovells was able to bring together experts from biotech, regulatory, and automotive to work together on this initiative. The clients were granted FDA approval for these devices in a matter of days, where it would normally take weeks or months. With smart collaboration, people have the knowledge, trust, and systems in place to be able to come together and collaborate in that way.
Smart collaboration is a bio-diverse way of thinking about problems that allow you to better prepare for things that you may not know you will encounter in the short term. This way of thinking can be transposed into value for your clients. How does this occur? By working proactively behind the scenes, possibly years of investment ahead of time.
By becoming better at your specialized area, you can bring about more diverse ways of thinking and solve more complex client problems. This is becoming increasingly important as the world and the challenges that lawyers encounter grow in complexity.
Creating a business case for smart collaboration in your in-house legal team or legal department
Demonstrating the value of smart collaboration
In 2017, Heidi released a book titled Smart Collaboration: How Professionals and Their Firms Succeed by Breaking Down Silos. The book became a Washington Post bestseller and picked up a huge amount of traction.
The idea for the book came about because Heidi grew tired of people treating collaboration as a soft topic or an afterthought. Instead, she took a hard edge, highly quantitative and statistical perspective to demonstrate the power of collaboration. She teamed up with mathematicians, economists, and statisticians to empirically prove that collaboration leads to an increase in revenues and profits – and she succeeded.
Heidi found that law firms that engaged in cross-silo collaboration are simply more successful from a business perspective. Additionally, their business tends to be more sustainable. When clients are served by a team of people with a cross-disciplinary perspective, any one individual in that team is seen as less fungible. This creates a more stable, confident team overall.
This finding translates to legal departments as well. As part of her research for the book, Heidi's team conducted interviews with senior executives outside of legal. She talked to CEOs, COOs, board members, non-executive directors, chairs of boards, and heads of various committees. They consistently heard that executives needed their lawyers to be more than just a lawyer. When lawyers were teaming up to service the C-suite or the board, they were considerably more effective. They were able to contextualize technical legal issues in the commercial landscape and current market dynamics, as well as the strategic objectives of the corporation. A team like this is incredibly powerful, as it creates more loyal, more satisfied clients.
The benefits of diverse knowledge and experience
When Heidi looked at the careers of some of the more sophisticated GCs in her research sample, she noticed something significant: many of them had been in non-legal rotations previously. For example, one GC she spoke with had worked on a UN panel before re-entering the business world. That kind of experience and exposure is broadening and liberating in terms of how the GC's thinking evolved. It also gave them a deeper understanding of what function the business they were serving performed.
Not everyone has to work for the UN to acquire knowledge outside the legal realm. Even those with a more constrained career path can still pursue curiosity through small actions. One lawyer that Heidi spoke with described how every time he would go to a meeting in the U.S., he would find the closest location where his company had some kind of footprint. He would sit in their customer service centers and listen to what the reps were dealing with from irate customers. Spend an hour on the phone with unhappy customers and you'll quickly gain a good understanding of your market positioning. Go into the factory and take a tour. Spend some time in the canteen with shop floor workers. Whatever it takes, you need to see your client's business from a new angle.
In her time at McKinsey, Heidi would spend four days a week embedded at the client's office. This helped her to develop relationships, knowledge, and empathy. It is one thing to deliver a technically superior piece of advice, but if it can't be implemented, it's worth virtually nothing.  Lawyers who are genuinely curious about the domain they're working in have an easier time implementing that advice. This is because they can draw on their experience and cross-pollinate with peers across other industries.
Network strength benefit
You've probably heard the saying "your network is your net worth." In the legal field, working with non-legal peers leads to a wider network but also better knowledge, more trusted advice and essentially a greater business outcome. There are several steps you can take as a GC to get started.
Go to your LinkedIn and look at your connections. See how many of those connections are non-legal folks. You can even turn this into a graphic or chart to see how well you're connected to people that aren't lawyers. Then, take it one step further. Engage in dialogues with professionals in other industries where you are just there to learn. When you open yourself up to that kind of learning, you will almost always discover something of value.
Collaboration shouldn't be regarded as a soft skill or an afterthought for your business. It should be at the heart of every problem you solve for your clients. Look into how collaborative your business or practice is being.
Ask yourself: "how can I make it smarter?" From there, make sure you put the right people in place and give them opportunities to learn from each other in order to create innovative client solutions.
Until next time. Stay well.
Ab
Want to say 'hello'? Find me on LinkedIn.