Joyce Tong Oelrich on law firms as a subscription business
Joyce Tong Oelrich, speaks about alternative pricing structures that could be offered by law firms including SaaS-like subscription offerings.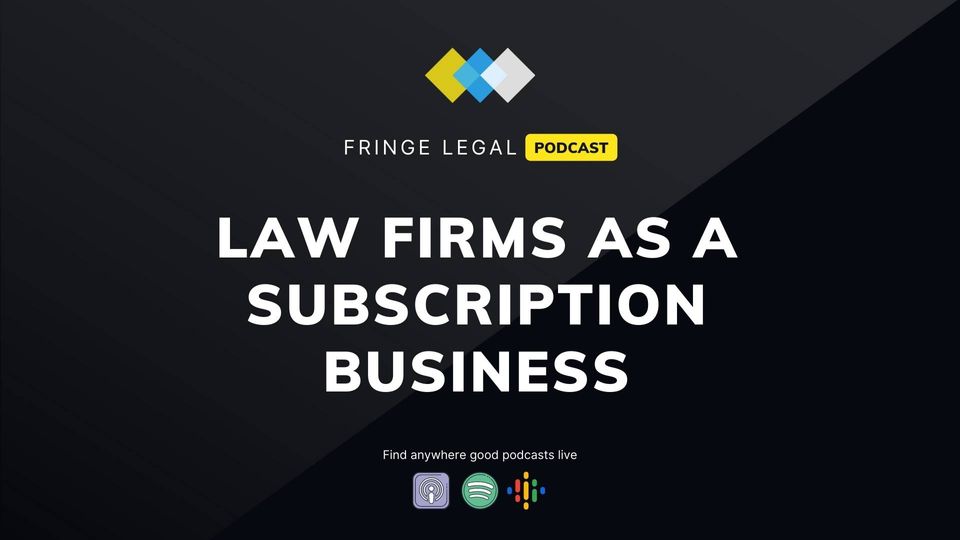 SUBSCRIBE AND REVIEW:  iTunes // Spotify // Pocket Casts // Stitcher
I don't think we thought that it was going to be as tough of a sell because most of our clients that we have worked with and that we know very well and know how they sell, how they operate, they're all SaaS companies.
So they all sell, software as a service, which is a subscription model. And we thought this would be something that, of course, they would understand the benefits of it because they're saying to their customers, here's the benefit of a subscription. It's really hard,  for the legal field to turn that corner because law traditionally has already been 10 steps behind in terms of technology.
Compared to even the largest, corporate companies. So law firms are already lagging in that way. And to throw this at in-house counsel,  we were overly optimistic to think that they would swarm to adopt this idea.
---
Joyce Tong Oelrich is the co-founder of the recently launched boutique, Tong Tejani PLLC, specializing in government contracting.
Prior to the launch of her practice, Joyce was an in-house attorney at Facebook and Microsoft Corporation for nearly a decade, focusing on government contract compliance.
In this episode, we explore why Joyce left to start her own firm, and how she, together with her Partner, created a firm with a difference.
Resource mentioned
Paul Graham on 'do things that don't scale'