Fringe Legal #62: education lags behind innovation 👨‍🎓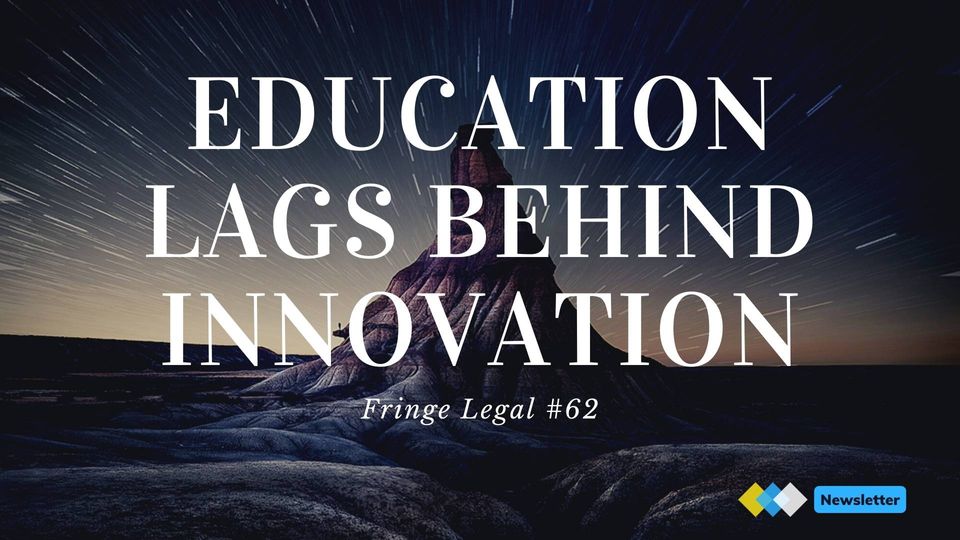 Education lags behind innovation
Legal education needs to be disrupted. Change is required throughout the entire process, from lawyer formation through post qualification.  
If lawyer formation is of interest, then I would recommend following folks like Jordan Furlong and his site Law21 and Jennifer Leonard and the work PennLaw is doing with Law2030.
I'll focus on skills post qualification.
Making lawyers whole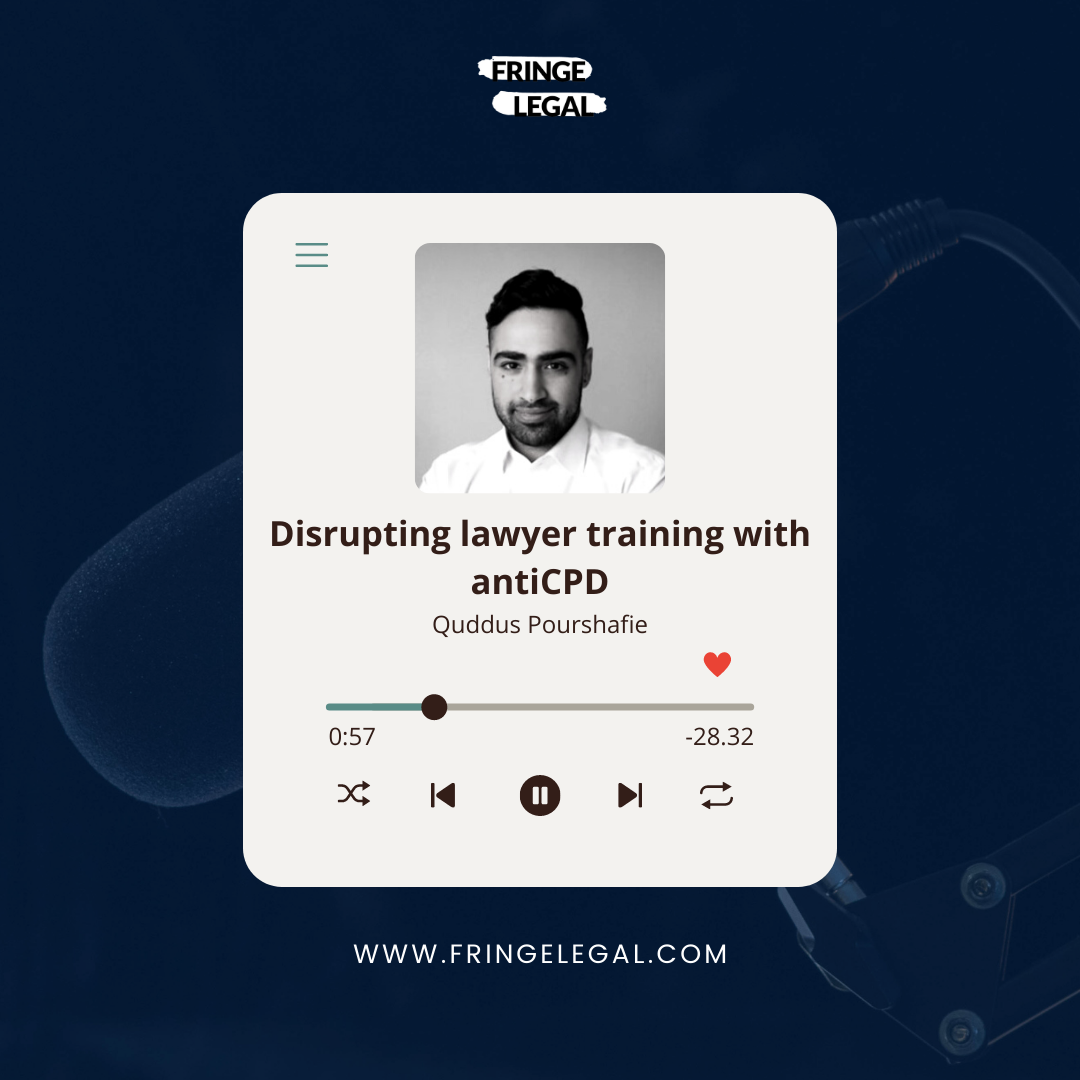 The skills of future lawyers have been a topic of conversation on previous episodes (see discussion with Michele Destefano and Sam Moore).
There is consensus that there are a lot of different skills outside of substantive law that makes a lawyer effective. But there is very little done to help skill up legal professionals.
On the podcast this week, I speak to Quddus Pourshafie, co-founder of antiCPD, a new training business looking to flip the necessary evil of CPD on its head. They have a bold vision:
Essentially, we want it to be the most AntiCPD CPD training you've ever seen. CPD is one of the least favorite activities of any lawyer, right? It's something that must be done, but no one particularly enjoys that period of time. Or if it's spread throughout the year most people tick it off. It's a checkbox item. And now that it's virtual and prerecorded people can freely fall asleep... So that's one aspect that we wanted to completely blow out the water.
Why does it matter?
So for us, it's about understanding that we're actually serving the lawyers in-house, but we're actually broadly serving the entire business right... And another way to say that would be it's looking at the whole of the lawyer because that's what businesses need, and frankly, my statement is that, lawyers have begrudgingly accepted the separation between them and the broader business unit.
The GC wouldn't want to be only putting fires out. It would be this idea of actually we can not just be the people who are looking at risk, but also looking at strategy and what could win, what can actually be a revenue generator rather than a revenue killer or something.
Innovation isn't always about creating the next platform; sometimes, it's about bridging the gap between disruptive change and incremental improvement.
Listen to the full episode here.
How did you like this article?