Fringe Legal #61: how legal tech innovation drives success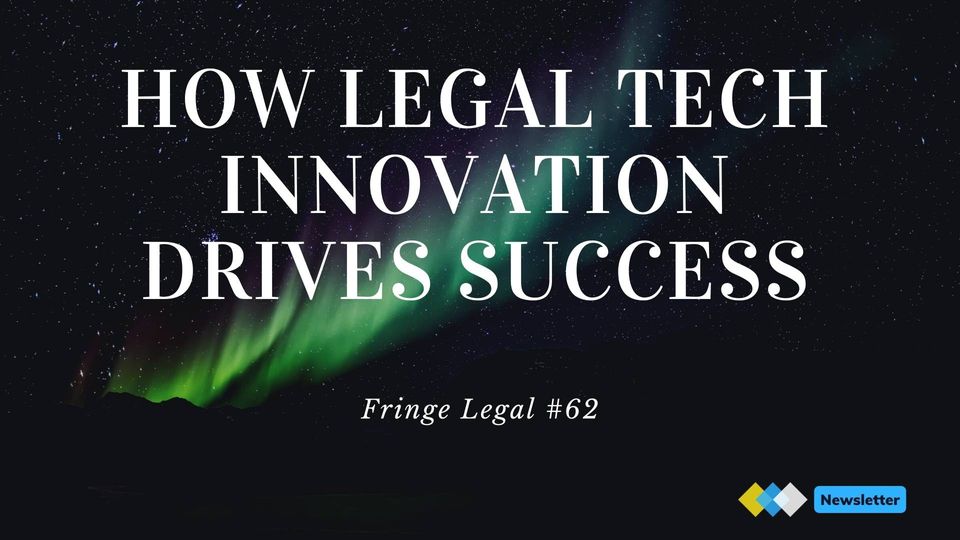 How Legal Tech Innovation Can Drive Success in Your Firm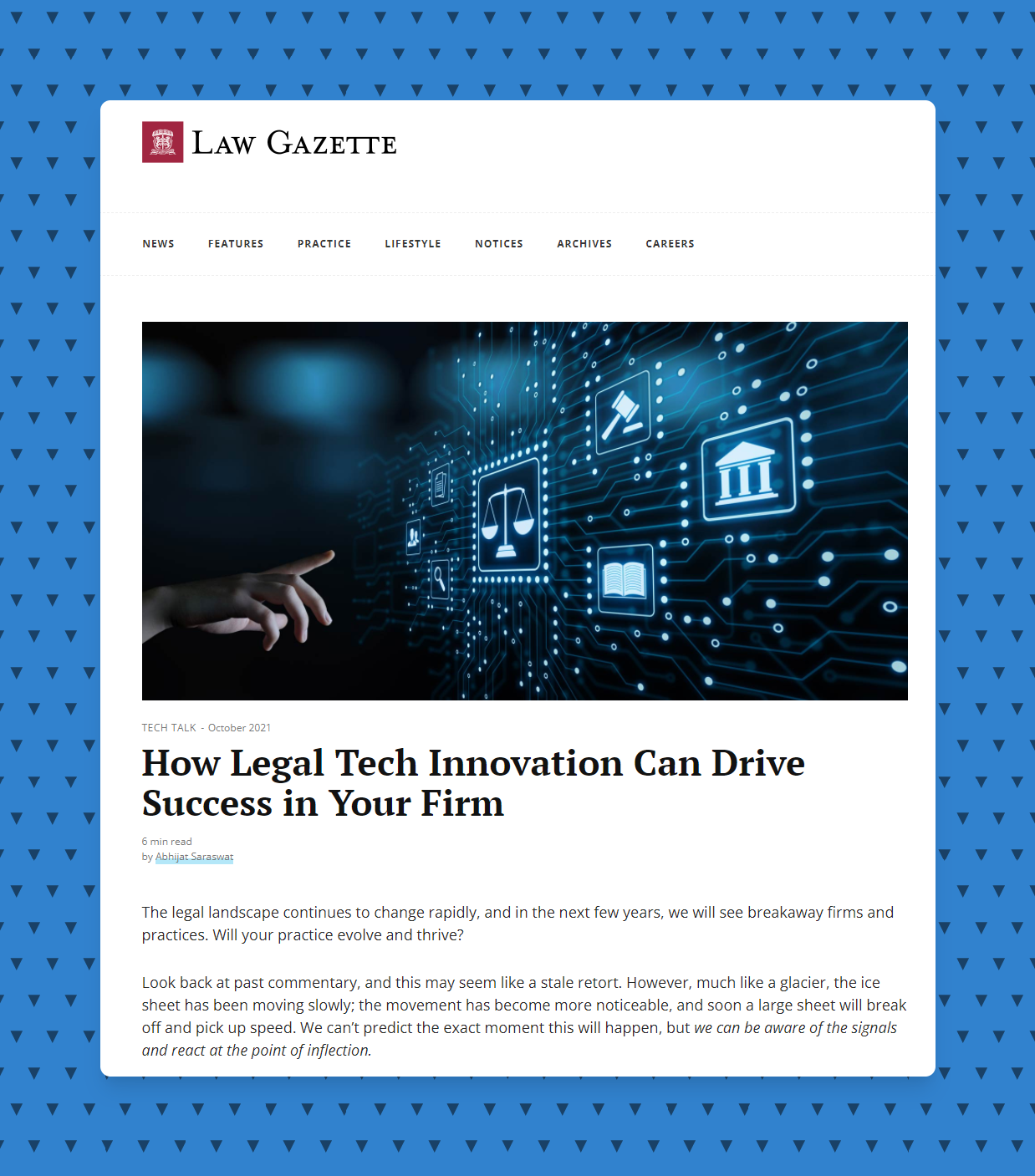 Technology should serve a purpose, and it should be in line with the overall business strategy. In my article, published this month, in the Singapore Law Gazette, I claim:
The ultimate goal of a legal innovation strategy is to attract clients by making all members of the firm effective at their jobs.
While the article is focused on the Singapore market, the findings are equally applicable across all regions. If you are new to innovation or Legal Tech, I hope this serves as an overview to:
why consider legal technology (and my definition of legal technology)
how firms approach finding solutions
challenges with selection, and what they hope to achieve
If reviewing, selecting, or utilizing Legal Tech is part of your role - I would love to hear your thoughts.
Legal Tech Innovation: Managing Partner view
In exploring the topic above, I spoke to several firms, practitioners, and innovators. A highlight for me was my conversation with Azman Jaafar, Managing Partner and one of the founding members of RHTLaw Asia.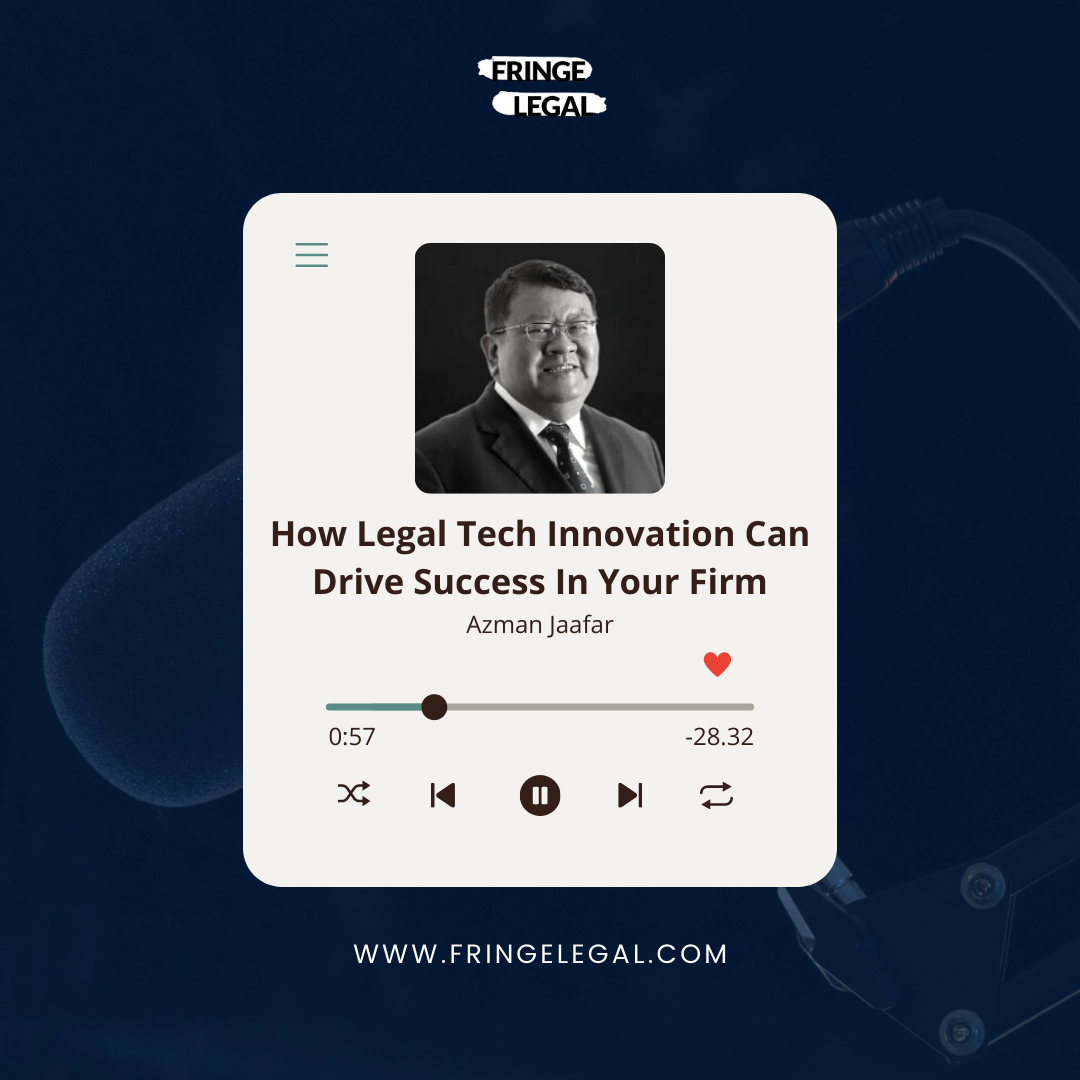 I'm delighted to share my conversation with Azman as a special episode of the podcast. During the discussion, we cover:
How the firm thinks about leveraging technology
Working with constraints - how to decide where to allocate finite resources
What drives innovation at the firm
Thoughts on digital transformation
How to take your clients with you on the journey
Here's a teaser from the episode:
I've realized that the law practice is actually a very narrow field with very few players but notwithstanding great lawyers senior counsels, and everyone else. As a function of a big economy, we're actually very small, very narrow, very niche, which sometimes makes applications which we can develop limited use or ability, simply because it's not for general use, it's only for use by law firms.
So I think the reality is that developing something from scratch is a very big challenge. I've never been amused by the amount of time it takes to do this and the resources that we have to put together just to get it done.
One of the bigger problems is that anything you develop will sit on somebody else's platform. In the end of it's going to be subject to upgrades and changes to the platform itself and therefore requiring us to provide maintenance on the software we develop and so on. That takes up a lot of time. It takes our eyes off the ball. I don't quite like that.
In the end, we've always tried to strike a balance between what we can obtain off the shelf from vendors who specialize in applications built especially for law firms, and those which we can build ourselves. That's always been the challenge - to balance between the two.
You can listen to the full episode here.
How did you like this article?