Making Sense of the Buzz: A Download from ILTACON 2023
At ILTACON 2023, generative AI and trends like data structure, analytics, and operational efficiency were the center of attention. While law firms were cautious about the immediate adoption of AI, the overall vibe was optimistic about its future potential to streamline work.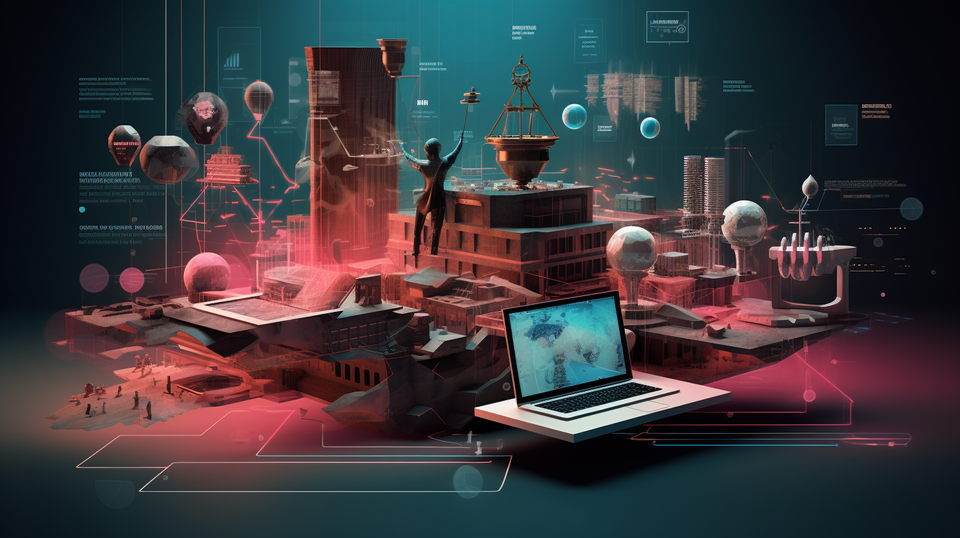 ---
ILTACON is in the rearview mirror, and after finally reflecting on the event over the long weekend, I wanted to share my insights from Orlando.
💪
SKILLS 2024
The awesome Strategic Knowledge Innovation Legal Leaders Summit is back and will be held virtually on Jan 18, 2024. If you are an innovation or KM leader or someone who plays one of those roles, then make sure to register.
If you would like to present at the event, applications for presenters are due by Sep 8
. Find out more and register at
https://skills.law/
This year's ILTACON had an electrifying energy, with over 3,400 attendees congregating to exchange insights about leveraging innovations to transform legal work and, of course, plenty of mentions of generative AI.
As an attendee, vendor, and consumer of legal tech content across the web, I've synthesized some of the most compelling takeaways from the event. There was certainly no shortage of buzz about generative AI, which emerged as a dominant focus. Nearly every vendor I spoke with highlighted new or upcoming capabilities driven by this game-changing technology.
The art of the possible was on full display
Through conversations with vendors and attendees, it became clear that many emerging legal tech tools showcase the future potential of generative AI. I heard about document drafting applications that can analyze a few sample contracts and generate additional documents in a similar style. The accompanying analytics dashboards also allow users to review and refine the AI's outputs before finalizing drafts.
The capabilities to streamline contract analysis, enhance e-discovery, and expedite legal research have many attendees eagerly anticipating these generative AI tools becoming commercially available. Multiple legal tech companies seem focused on determining the best ways to integrate generative AI into their existing solutions or build new offerings powered by it. There appears to be great interest in seeing which product strategies will prevail in leveraging this game-changing technology.
Cautious Optimism Around Evolving Innovation
Law firms seem to be taking a more cautious approach to integrating generative AI compared to legal departments. Concerns about protecting client confidentiality, maintaining quality control, and mitigating risks associated with errors are absolutely valid.
As Jeff Pfeiffer, Chief Product Officer at LexisNexis stated during ILTACON, "There's no such thing as perfection or perfect results." This perspective, echoed by other vendors and experts, reinforces that while generative AI solutions are immensely promising, they require meticulous training, testing, and human oversight before being deployed for client work.
(As an aside, I had an insightful conversation with Jeff Pfeiffer, which I'll be releasing as a Fringe Legal Podcast episode later this week.)
During conversations at ILTACON, the diligence required to avoid mistakes from AI "hallucinations" was a common theme. Of course, a human-created work product is not a perfect idea. This underscores the need for oversight, having a human-in-the-loop when using generative AI tools in client work.
Additionally, education is still needed to address misconceptions some professionals have that AI aims to replace them entirely. In reality, most current applications are more akin to power tools that augment humans rather than autonomous replacements. As vendors continue demonstrating transparency around their solutions' maturity, limitations, and ideal use cases, adoption may smoothen as firms become more comfortable leveraging AI to enhance their capabilities.
Deriving Strategic Insights from Structured Legal Data
A complementary theme to emerge from ILTACON is the growing emphasis on structuring and deriving insights from legal data. While generative AI wasn't plastered across every booth or session title as certain cynics have noted, many presentations did highlight its symbiotic relationship with standardized data. As vLex's Damien Riehl noted, "The power of this is LLMs plus taxonomies".
Firms like Orrick and Troutman Pepper revealed innovative techniques for analyzing matter data to identify business development opportunities. Orrick developed an Excel-based tool to facilitate "apples to apples" comparisons of vendor pricing and services. Troutman combined data from its CRM and billing system to pinpoint lucrative referral relationships.
Others, such as Frost Brown Todd, devised gamification strategies to encourage attorneys to consistently input accurate matter profiles. Most agree that thoughtfully organizing data today lays a strong foundation for capitalizing on generative AI tomorrow. The Legal Matter Standard from the Standards Advancement for the Legal Industry (SALI) Alliance is gaining traction as a consistent taxonomy for matter data.
With data as an undercurrent weaving across many ILTACON themes, developing repeatable structures and deriving actionable insights appear to be rising imperatives.
Evolving Workflows and Priorities Around Emerging Technologies
Stepping beyond generative AI and data, sessions delving into topics like task & project management, collaboration platforms, privacy concerns, and diversity initiatives provided a well-rounded perspective. Microsoft was omnipresent at ILTACON, touting the adoption of their SaaS tools. Clean interfaces that facilitate seamless workflows are clearly resonating for time-strapped users. Multiple CXOs confirmed that data security apprehensions around the cloud have steadily declined (and I hope not to mention cloud adoption in my 2024 review of ILTACON).
Regarding data management, there were valuable insights about addressing novel sources like mobile messaging. The increasing quantity of data integrated into discovery and the absence of universally recognized guidelines certainly pose significant challenges. Discussions highlighted the functionalities of technologies that simplify the task of collating and reviewing data obtained from applications like WhatsApp.
Diversity emerged as another priority, with promising efforts underway to improve inclusion and provide development opportunities for women and minorities. Workplace culture factors like psychological safety and transformative leadership styles took center stage in many conversations. However, multiple discussions acknowledged there is still significant progress to be made on tangible metrics like compensation equity and retention of diverse talent.
These promising developments align with the growing influence of alternative legal service providers and law firm innovation units in driving technology and process improvement. As non-traditional legal professionals and groups collaborate more closely with law firms, these teams appear well-positioned to shape the next generation of legal work with fresh perspectives.
A Community United by Cautious Optimism
As the legal industry continues its digital transformation, there was a palpable sense of community and collaboration, and showcasing transformative capabilities just over the horizon at ILTACON 2023.
The focused dialogues among practitioners gave me confidence that emerging innovations will be thoroughly vetted and thoughtfully applied. Lawyers have a reputation for being cautious and resistant to change. But having connected with so many legal trailblazers who balance diligence with an openness to new tools that augment how they practice, I'm more excited than ever about what the future holds!
---
What did I miss out? Reply and let me know.