Kim Lewis Talks Legal Transformation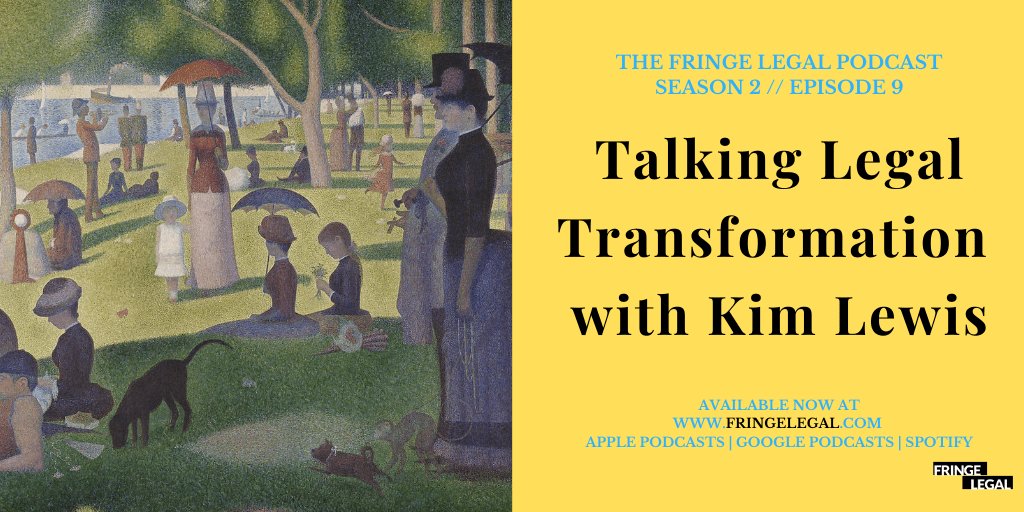 Kim Lewis is the Legal Transformation Manager at Gilbert + Tobin.  
At the end of the day, it all comes down to clients. That's what we're doing. It's delivering a service to clients so how do we deliver that service. What happens to all legal advice once we give it to the client is a really interesting point.
SUBSCRIBE AND REVIEW:  iTunes // Spotify // Pocket Casts // Stitcher
Kim is a UK-qualified lawyer and consultant in the Legal Service Innovation team at G+T. She designs solutions for lawyers, working closely with deal teams to project manage and streamline large-scale projects, creating efficiencies and quality outputs for clients.
Kim specializes in implementing artificial intelligence tools and has experience in legal technology design and roll-out and change management. She also advises and trains lawyers to use the full spectrum of efficiency tools available at Gilbert + Tobin.
Kim brings a range of practical legal experience to her role, having worked in the UK as an M+A lawyer at a large Magic Circle firm and in-house.
If you don't adapt, then you don't survive. Equally, you don't want to go off on a limb either, and I think that's what's quite difficult for law firms. Where do you draw that line? Where is the right amount of change within the organization at a certain point in time? I think it's a very difficult one to judge, but I know that sitting down and doing nothing is not really an option.
Show notes
The initial idea for this episode was simple – I wanted to speak to Kim about how she explains complex technical topics to non-technical audiences (such as lawyers).
But like with all great things, it evolved quickly. Ultimately, we speak about:
legal transformation – the state of play today, and speculating what might change in the future;
The client journey, specifically we discuss what should be considered during the delivery of legal work; and,
Kim explains the concept of machine learning and computer modeling using art as an analogy
The factors that go into your experience of it, but I think it's heavily influenced by expectation. I think one of the real difficulties that are being faced in-house by our clients is that they sometimes actually don't know what to expect and we may not communicate that, or maybe they're going to a fancy restaurant just because they want to be seen there.You know, maybe they're not going for the food at a good restaurant – a good service personnel will recognize that and then tailor the experience for them. You're also not going to love going back to a restaurant if it cost you an arm and a leg and you weren't satisfied with that experience. So the expectation and the price has a huge impact on the type of service that we should be looking to deliver as a waiter or as a lawyer…

 Please subscribe, and if you enjoyed the episode help me by leaving a review.