Isabella Galeano talks the transformation of the legal industry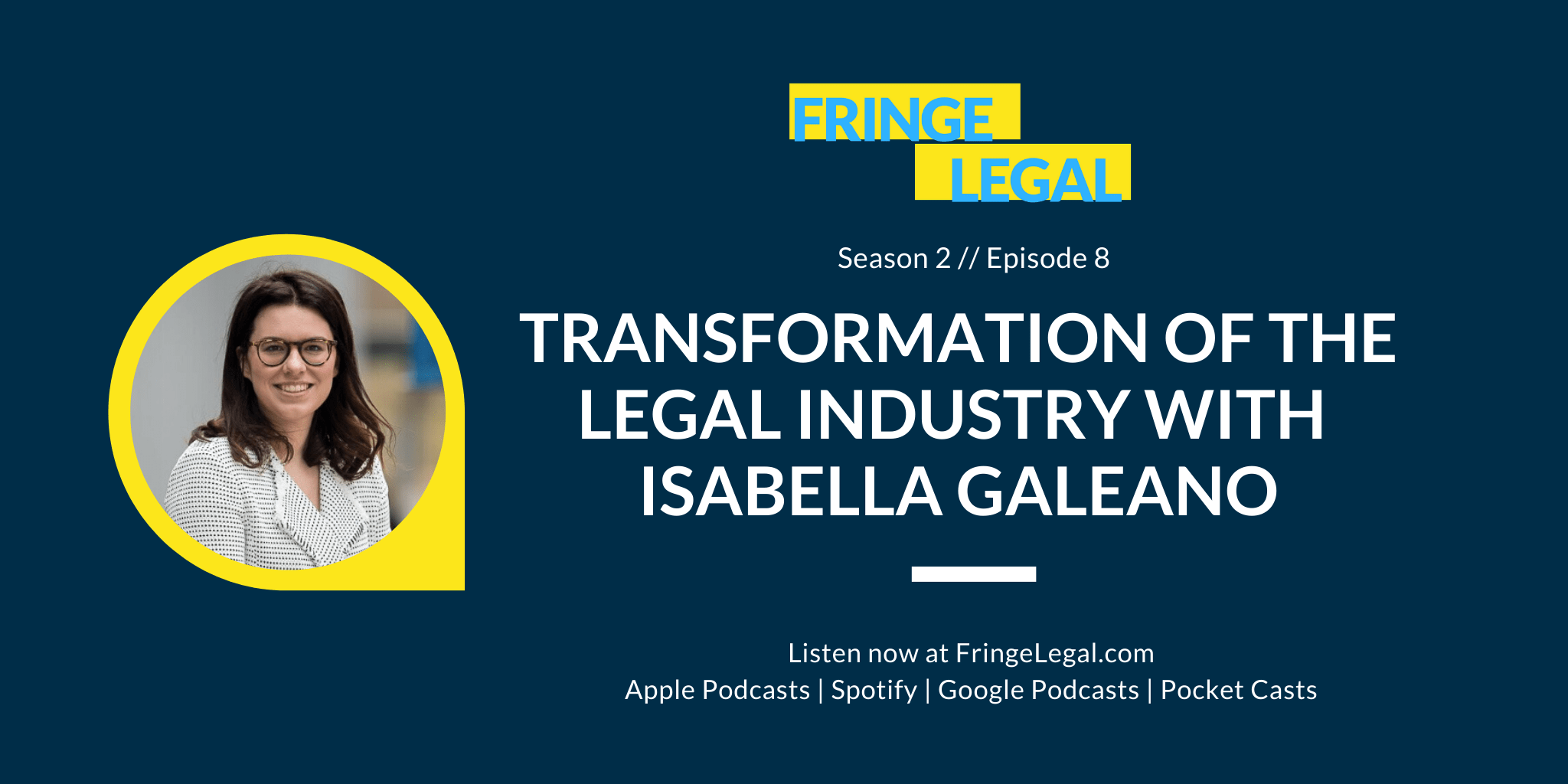 Isabella Galeano is the founder of The Technolawgist. She is head of legal at Abertis Mobility Services, legal tech and legal innovation consultant and Director of the Legal Tech Programme at Esade Law School.
Her mission is to contribute to the transformation of the legal industry and to inspire lawyers around the world.
I mean, changing is always scary. Changing is always difficult, but the cost of not changing, that's scarier to me at this point.
SUBSCRIBE AND REVIEW:  iTunes // Spotify // Pocket Casts // Stitcher
Show notes
Isabella has a great breadth of knowledge, and we explore a number of topics in our chat today.
How Isabella path was driven by wanting to do things differently
How shifting your perspective can spark the start of an innovation journey – in Isabella's case being seconded to the client's business opened her eyes to how to communicate in a way that empowers her clients to make the best business decision
How in-house lawyers are the cornerstone of transformation in the legal industry, pushing forward change in so many ways
How markets such as LATAM are embracing technology to solve business problems
What is top of mind for students, clients, and practitioners when it comes to looking at technology and innovation?
The challenges we're facing as lawyers. It doesn't matter if you're in the US, Mexico, Singapore, all over the place lawyers are facing the same kinds of challenges: how do we make our practice more efficient? How do we reach our clients? How do we make access to justice better? How do we serve clients that are not being served right now? And what is very interesting to me is that more and more lawyers are realizing that there's these global challenged that we're facing and for the first time they're creating, and we're creating solutions that can be applied across the board.

So in that sense, I see a lot of international movement towards solving these global issues. And that's super interesting. And I think it's kind of like the first time it's happening in the legal industry as opposed to any other industries where the incorporation of feedback and technologies and business impact from other parts of the world had been there for a longer time.
Please subscribe, and if you enjoyed the episode help me by leaving a review.