Creativity in law firms with Dale Miller
Dale Miller discussed the role of creativity in law firms, and how an increased focus on collaboration, pricing, and marketing will be the key to the success of future law firms.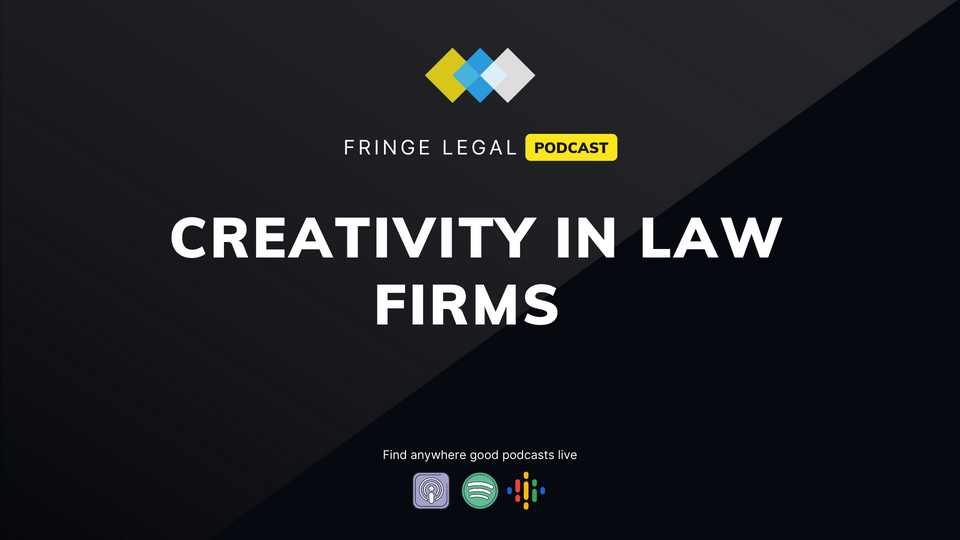 SUBSCRIBE AND REVIEW:  iTunes // Spotify // Pocket Casts // Stitcher
---
What role does creativity play in a law firm and legal practice?
"You can be creative in any industry and anything that you do. Creativity is a mindset. It's being open to new ideas, new trends that diversity of thought, as we mentioned, being willing to experiment and try things, seeing things through a different lens than people typically do.

To me, that's what creativity really is. It doesn't mean you have to invent something new and be insanely innovative. It just means you can look at a lot of things that are out there and say, 'Hey, you know what? That's interesting. Maybe we can use that somehow.'"

In this episode, we cover:
The role of creativity in law firms
The increased focus on pricing
Why firms are struggling with being client-centric
What will make future firms successful
Marketing as an underutilized superpower
About Dale Miller

Dale Miller is a Business Development and Marketing strategist with 20 years of experience and expertise in professional services firms, the advertising industry, and technology startups.

She has held Director of Marketing and Business Development positions at regional and international firms, in the legal and financial industries, leading strategy, content, business development, and strategic partnerships. Dale is currently a Practice Development Manager at Holland & Knight.

Prior to her work in legal, Dale founded and ran businesses, including a marketing consultancy and her talent agency, Miller Creative Partners, which represented photographers and directors, and worked with national ad agencies and their blue-chip clients.

She has served on the Board of Lawyers for the Creative Arts, and is an active member of Northwestern University's Law and Technology Initiative.