ILTA CEO, Joy Heath Rush on the changing legal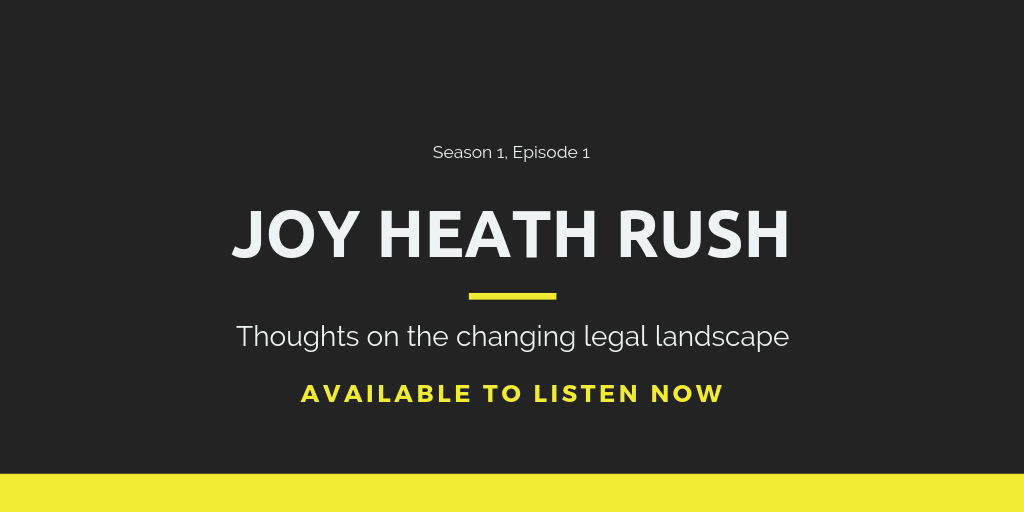 Joy Heath Rush is the CEO of the International Legal Technology Association (ILTA), and an industry veteran.
SUBSCRIBE AND REVIEW:  iTunes // Spotify // Pocket Casts // Stitcher
In this inaugural episode of the podcast, we speak with Joy about her views on the changing legal landscape. Amongst other items, we discuss testing assumptions she had about the ILTA community, trends she's seeing in the legal profession, and what firm leaders can put into action immediately to make a noticeable difference.
SHOW NOTES
Some of the items we cover in the episode include:
The value of listening, and the learning about the deep love & passion for the ILTA organization
The four key learning about the ILTA community Joy learned about as she became CEO
A need for more diversity
People have too many ideas, and they don't know what to do with them
The need for greater transparency
The want from the community to volunteer more
We also cover some trends & patterns Joy observed across the wider industry
Innovation is overhyped
The lack of understanding around emerging topics/technologies
How the law firm business landscape is changing
The prevalence of "the cloud"
The importance of data driven performance tracking
Increasing competition from the Big 4
How law schools are stepping up and becoming more engaged
What action can law firm leaders take today to make an impact
Please subscribe, and if you enjoyed the episode help me by leaving a review.