Kate Simpson on intrepreneurship, and disrupting from within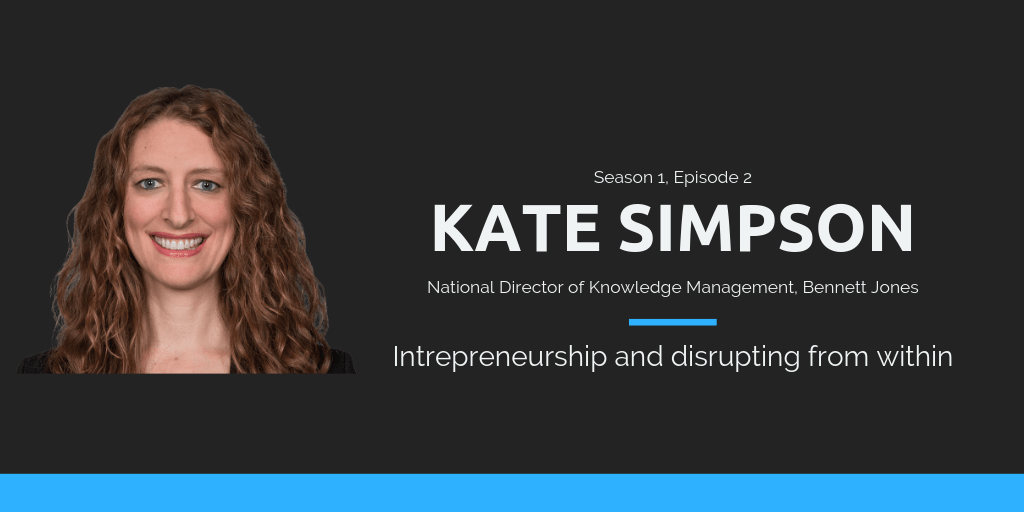 Kate is responsible for developing the firm's knowledge management strategy and initiatives, and leads a team of KM specialists in delivering practice tools and resources that leverage the firm's intellectual capital.
Prior to Bennett Jones, Kate was a consultant to many Canadian, UK and global law firms advising them in the design and implementation of useful, usable and engaging KM solutions that benefited both the lawyers and their clients. Connect with Kate on LinkedIn or Twitter.
Some of the items we cover in the episode include:
Kate's move from being a consultant to law firms, to working in a law firm.
The concept of ikigai, and the Venn diagram of Kate's viewpoints
people
law
tech
What does KM mean to Kate, and how she segments her projects into four buckets:
Research & development (innovations)
Precedents and playbook
Training
Practice innovation (process + pricing)
Entrepreneurship and Intrepreneurship at Bennett Jones
The importance of being curious and listening
Kate's advice to embrace ambiguity, and taking calculated risks
Please subscribe, and if you enjoyed the episode help me by leaving a review.