Stevie Ghiassi on Blockchain Disrupting Legal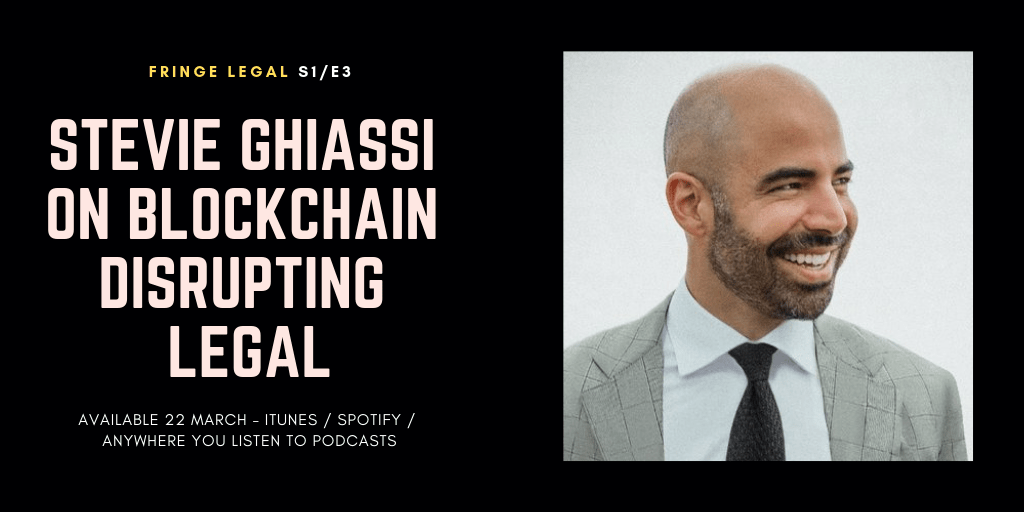 Stevie Ghiassi is CEO of Legaler, a secure online communication and collaboration tool for lawyers, CEO of Legaler Aid, a blockchain-based legal aid service that promotes access to justice, as well as President of the Australian Legal Technology Association.
SUBSCRIBE AND REVIEW:  iTunes // Spotify // Pocket Casts // Stitcher
Stevie wears a number of hats, and most recently he published the viral book Blockchain for Lawyers. Rather than talking about the ins and outs of blockchain technology, instead, we focus on what learning about matters and the impact it will have on the legal profession.
We cover the following in this episode:
Stevie's journey into legal technology
How and why Legaler founded
The issue of access to justice, and how Legaler Aid aims to create a more accountable & transparent solution to this problem
What is the blockchain and why does it matter
The biggest change in trust, and how this will disrupt the nature of legal work
Thinking about the speed of transactions on the blockchain, and the upcoming public network Legaler is working on
The idea of global ID based on the blockchain
Australia as the hotbed of legal technology
Please subscribe, and if you enjoyed the episode help me by leaving a review.

Resources