Tom Haines on autonomous privacy-first timekeeping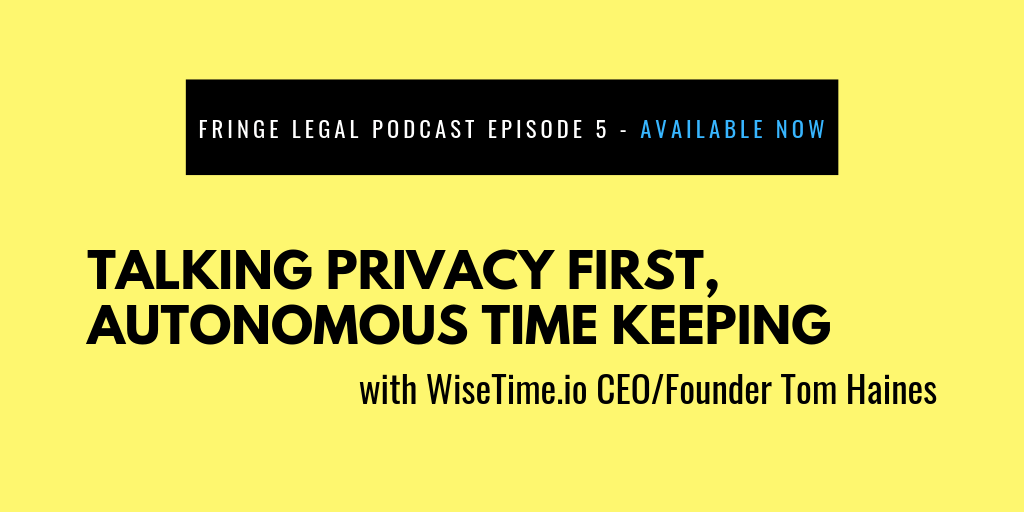 Thomas Haines is a software engineer and entrepreneur. He is the CEO/Founder of Practice Insight and he currently works on the company's latest tool – WiseTime, an autonomous, privacy-first timekeeping software. Tom holds a BSc, LLB (Hons), and LLM, and has qualified as a solicitor, barrister, and Australian registered patent attorney.
SUBSCRIBE AND REVIEW:  iTunes // Spotify // Pocket Casts // Stitcher
This was an interesting conversation, speaking with someone who has had quick a varied background starting with working as part of Apple's sales team, going on to study computer science, practicing law and then founding his own company.
We cover the following in this episode:
Tom's winding journey into the legal profession and becoming an entrepreneur
When creating a product, the importance of solving a real business problem (especially when it can also uncover principal opportunities at your firm)
The importance of creating elegant software, but focusing on the small things and augmenting the users' current workflow
Tom's rule of positioning software – show an expected 6X return on investment. This will help mitigate the risk associated with adoption, change management, and implementation
How one call from a $700M business changed Tom's life
How a product with $0 revenue can still have the most potential and promise
What is WiseTime and what does autonomous privacy-focused timekeeping mean?
Value in automating/eliminating low-level tasks
The three pillars of timekeeping software
Privacy
Elegance
Integration
When it comes to privacy – the starting point should be that the data belongs to the individual. And why this privacy-first principle has made the difference between firms adopting the technology, and not.
You can find out more information about at WiseTime.io, including a quick video and more.