Laura Collins Scott of Clifford Chance's On Leading The Create+65 Innovation Lab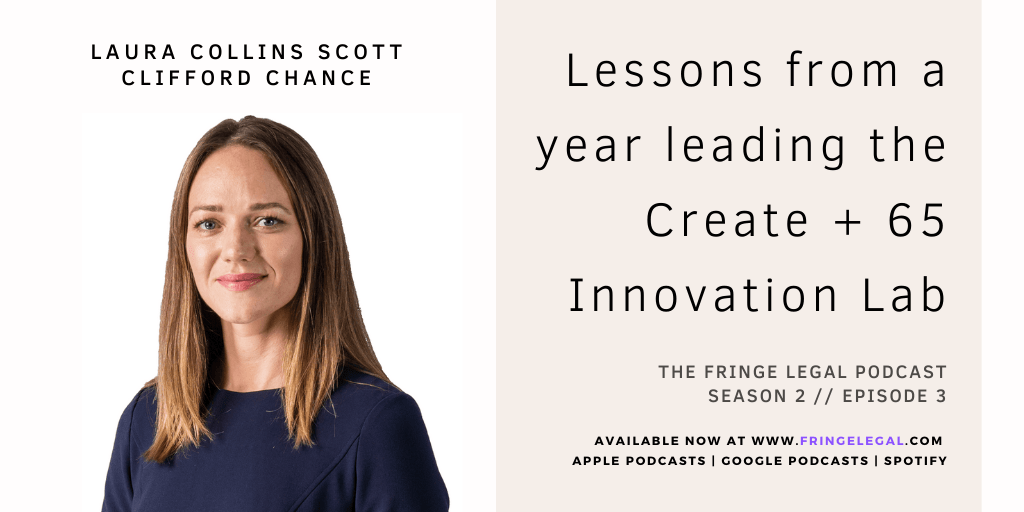 Laura Collins Scott is the Innovation Lead for Clifford Chance in Singapore. In this episode, we talk about Laura's experience in leading the Create+65 Innovation Lab in Singapore.
Laura Collins Scott began working with Clifford Chance in 2017 when she was initially engaged to define the strategy and business plan for Clifford Chance Applied Solutions. Laura founded BB Consulting in 2016 to help incumbent companies and start-ups design and build innovative products for their customers.
SUBSCRIBE AND REVIEW: iTunes // Spotify // Pocket Casts // Stitcher
The three take away from the episode:
Laura's meandering journey to her role today. From training as a lawyer to starting her own consultancy and finally landing at Clifford Chance.
Why the Create+65 program was created – how it was influenced by clients, internal stakeholders, and keeping in mind the competitive landscape.
Approaching the first anniversary of running the lab, what did Laura and her team have learned that can benefit other firms and individuals.
Please subscribe, and if you enjoyed the episode help me by leaving a review.