Chrissie Wolfe of Law and Broader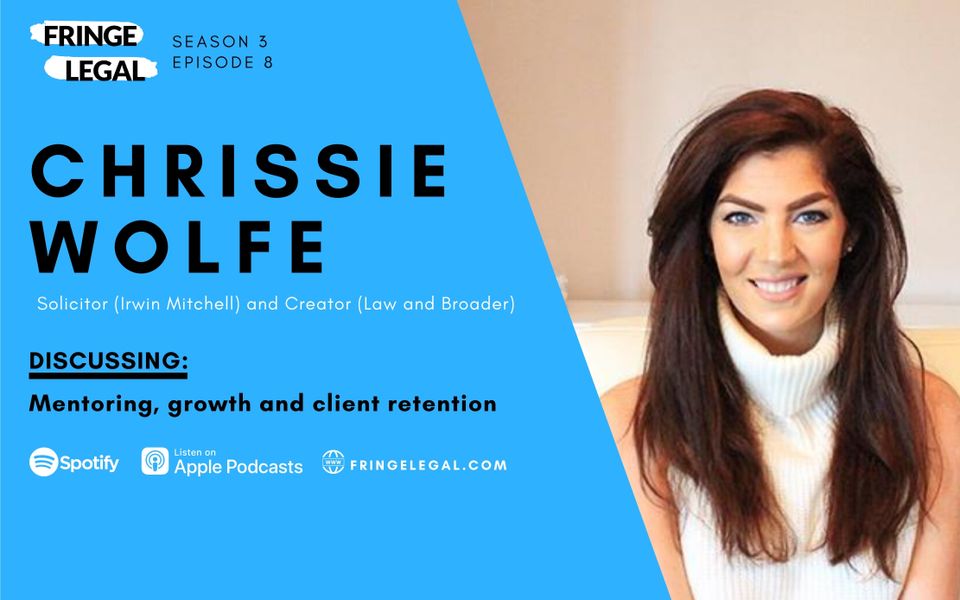 Chrissie Wolfe is a solicitor in Irwin Mitchell's international personal injury team, specializing in claims arising outside of England and Wales. She also runs the YouTube channel, Law and Broader.
SUBSCRIBE AND REVIEW:  iTunes // Spotify // Pocket Casts // Stitcher
So a lot of things, I think particularly in the last five years things have changed so much from the point of view of what our clients want from us as lawyers. The primary starting point is, we've got to take care of our clients and we have to provide the services in a way which is attractive to our clients.

There's so much competition in the current climate that you have to make sure you're providing that excellent level of service. Then part of that is being able to tailor your service delivery to how your particular client wants it. And, I think, because the market has changed so much, generally I mean – now we do a lot more shopping online, you know, things that are delivered by people, people do things via an app, people look along with social media now for reviews and things like that –  that we have had to adapt as lawyers to make sure that we are present where our clients are. So I definitely think having skills in digital marketing and social media is definitely a massive help for marketing services and being able to deliver them in a way that's favorable for clients. I think that's something that wasn't even heard of 10 years ago.
In this episode you'll learn about:
Chrissie's interesting path to law, including homeschooling
Going from bad A-levels, pivoting from studying biology to law
How Chrissie saw a need for content to be delivered in a specific way (YouTube/video) and just dove right in. The thought process behind it, and how she was able to grow her channel to over 3k subscribers
Skills important now and those that may need to be honed by future lawyers
The link between lawtech and client retention
Finding a balance between work and other interest
"I overcame quite a few huddles and I really wanted to give back some of my experiences & advice from what I learned to help other people who were in similar positions, because it is an incredibly competitive career, so hard to get into. And I think a lot of people who would be talented lawyers are sometimes put off because of how competitive and difficult it is. And they think they don't have the right criteria. They're not cut out for it. They don't have good enough A-levels, loads of reasons why people choose not to do it? Who should."
You can find Chrissie on LinkedIn, Instagram, Twitter, and on her YouTube channel, Law and Broader.